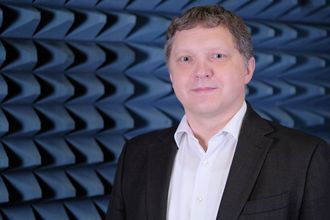 Dear colleagues, sponsors, speakers, and friends of ICMIM 2020!
After a summer with relaxed Covid-19 measures, the virus is fighting back worldwide, currently with record high numbers, especially in Europe and also Austria leading to lockdowns in numerous countries. With travel restrictions and quarantine in mind the already postponed date for ICMIM in April 2021 will not work as an on-site event. With all the unknowns a prediction for the rest of 2021 is difficult. Thus, sadly we had to cancel the live event planned for April. A focused conference like ICMIM especially lives from personal contacts, a hands-on exhibition with interactive demonstrations and lively discussions, as well as the newly planned student-sponsorship initiative.
In responsibility for a timely publication of scientific papers we recently decided to drastically shrink ICMIM 2020 to a compact online-event taking place on Monday Nov. 23rd, 2020, containing two keynotes and two Q&A sessions for the published papers. All events that work best with interactive live audience are postponed to the next ICMIM, hopefully in a post-Covid timeframe. Sorry for the short note, but the situation changed fast and we had to act quickly for a publication date still in 2020 as the original conference year is suggesting.
It is hard to see more of a year of preparation and investments to vanish into air, with all the events, shows, attractions like the radar based Magic-Darts, technical and local gifts, students, speakers, exhibitors, attendees, that were planned for the conference in Linz. We all have to deal with the current situation, thus we would like to thank all the supporters and persons working behind. Most important in those days we wish everybody to stay healthy and we are looking forward to seeing you in Linz in the future.
Andreas Stelzer
ICMIM 2020 General Chair
Reinhard Feger
ICMIM-2020 TPC-Chair